Experience i.AIM®
A powerful asset integrity management system that easily integrates into corporate management and planning systems to ensure sustainable, safe and reliable production of your assets.
Do More with i.AIM®
Automate routine work and focus on what matters.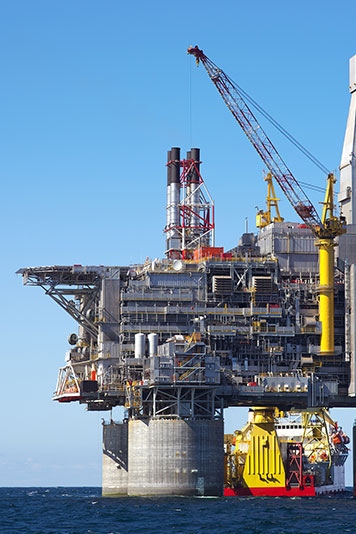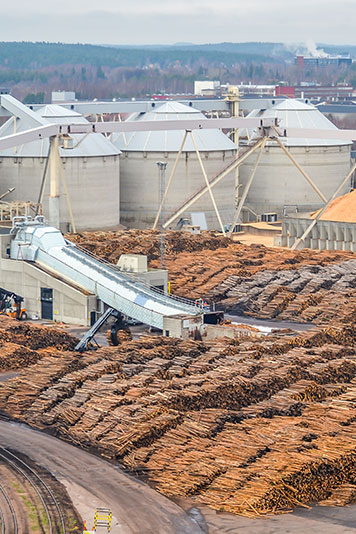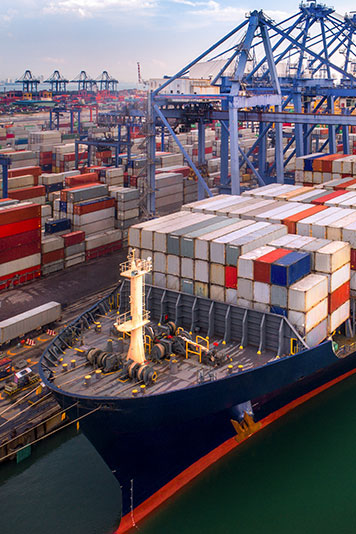 Chemical and Petrochemical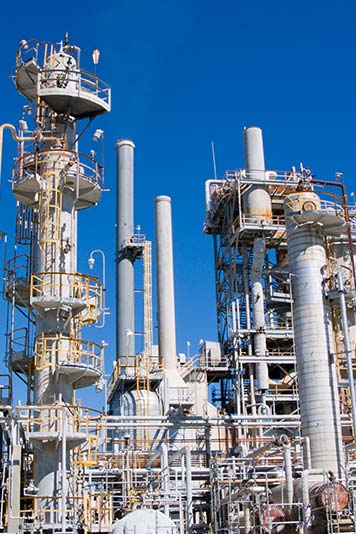 A suite of products to help customize your solution.
i.ENGINEER
Asset hierarchy and engineering, chemical, process specification forms.
Learn more >
i.DOCUMENT
Document and drawing registration with smart AutoCAD interface.
Learn more >
i.INSPECT
Equipment inspection management system.
Learn more >
i.RISK
Multiple decision matrixes specialized for risk management, for example Risk Based Inspection and Risk Based Assessment.
Learn more >
i.ANALYZE
Formulas that can be linked to forms, matrixes and data hierarchies. Used for equipment integrity assessments and roll up summaries or pass down calculations.
Learn more >
i.PLAN
Help package and plan activities, for example inspection planning and turnaround management.
Learn more >
i.COMPLY
Tracks quality assurance and compliance so decisions are based on reliable and on-time information.
Learn more >
i.INTERFACE
Interface to 3rd Party tools, for example SAP, PI, Rosen IPIG, Weatherford IPIG… many more corporate management and inspection tools.
Learn more >
i.STORE
Small spare part module for interfacing to corporate warehousing systems, ensuring correct and sufficient tools and materials for inspection and maintenance.
Learn more >
Smart Drawing Interface
Breathe new life into your drawings.
i.AIM® can display multiple key performance indicators on equipment via drawings; plot plans, layout diagrams, process engineering flow schemes, equipment drawings, isometrics, electrical drawings, etc. All information on a component (corrosion loops, damage mechanisms, IOW's (Integrity Operating Windows), KPI's (Key Performance Indicators), etc.) is graphically available one click away. In such a manner the KPI's are then context relevant since they are displayed in a drawing and risk connectivity can also be seen, leading to the concept of cumulative risk.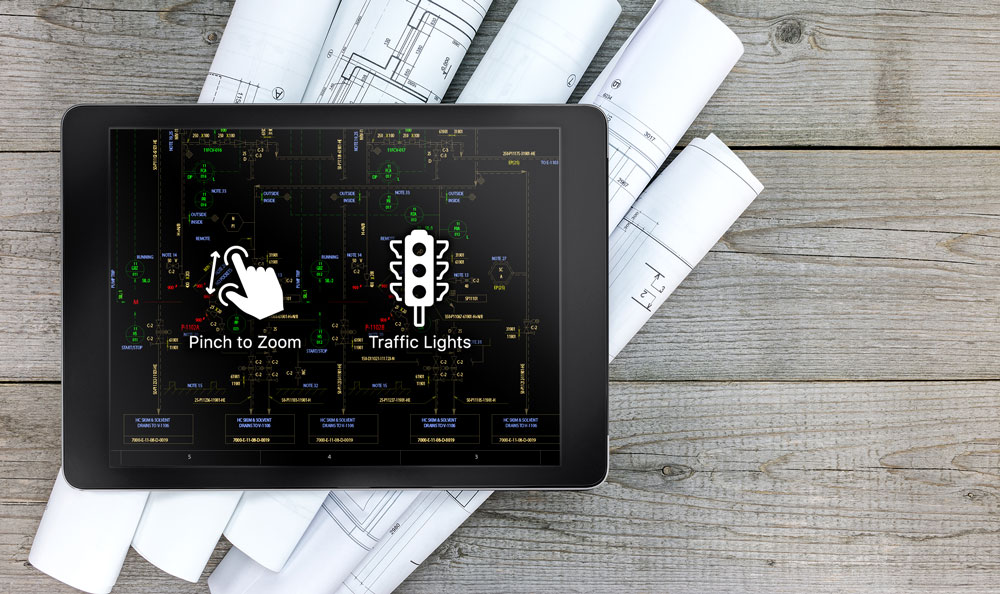 Universal Features
Zoom in and out with multiple layers
Traffic Light Colors KPI
KPI relevant to drawing and user role
KPI's are configurable, so KPIs appear based on management direction
Additional KPI's can be customized
Interface to SAP and PI
Universal Features
Zoom in and out with multiple layers
Traffic Light Colors KPI
KPI relevant to drawing and user role
KPI's are configurable, so KPIs appear based on management direction
Additional KPI's can be customized
Interface to SAP and PI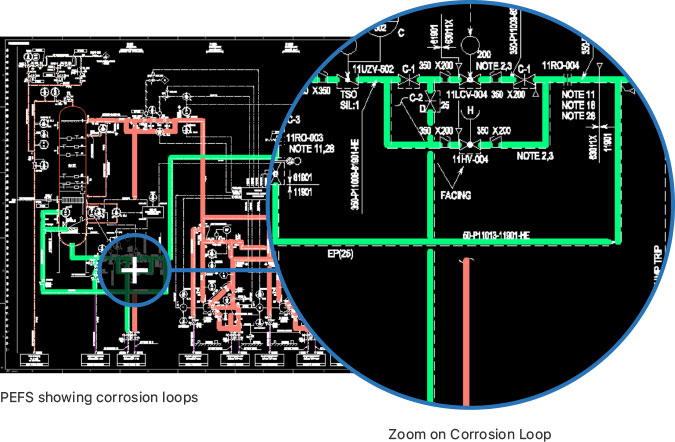 PFS / PEFS / P&ID
Example KPI's on drawings:
Traffic Light Integrity Status
Traffic Light PM KPI
Traffic Light CM KPI
Previous Shutdown Scope Executed
Current Shutdown Scope Planned
Dynamic Corrosion Loops
Visualized Dead Legs
Corrosion Rates
MTBF Rates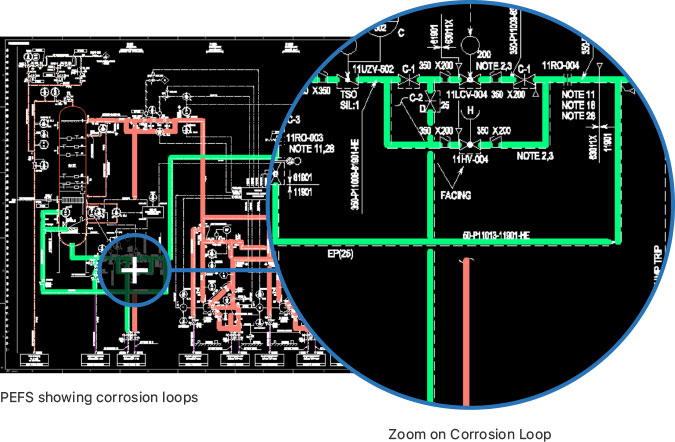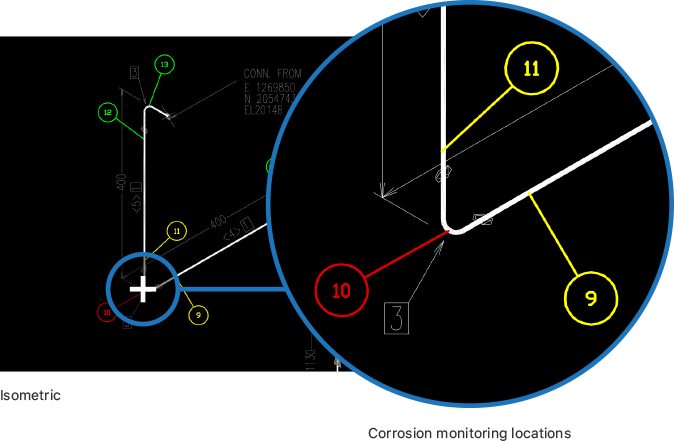 Isometrics
Example KPI's on drawings:
Traffic Light Integrity Status
Previous Inspection Scope Executed
Current Inspection Scope Planned
Corrosion Rates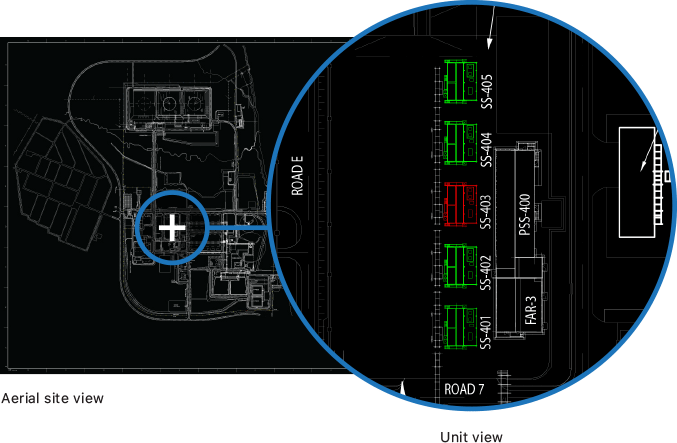 Plot Plans
Example KPI's on drawings:
Overview Traffic Light Integrity Status
Overview Traffic Light Preventative Maintenance KPI
Overview Traffic Light Corrective Maintenance KPI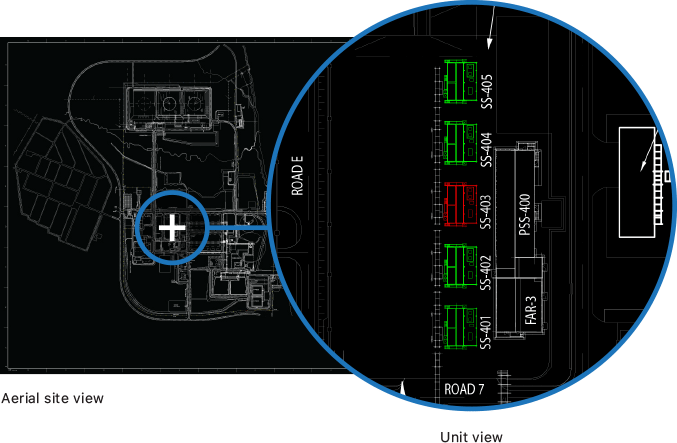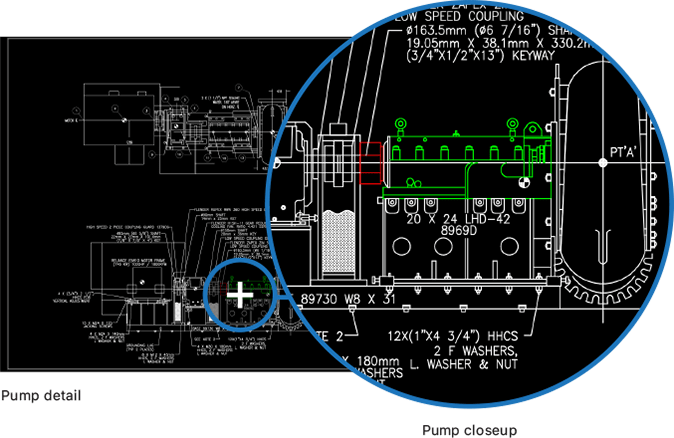 Equipment Details
Drill down data available:
Traffic Light Integrity Status
Warehouse Stock Levels
Ordering Spare Parts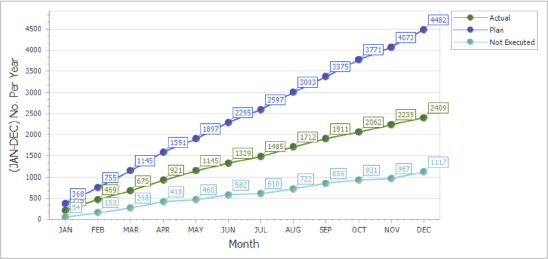 SAP PM Compliance S-Curve generation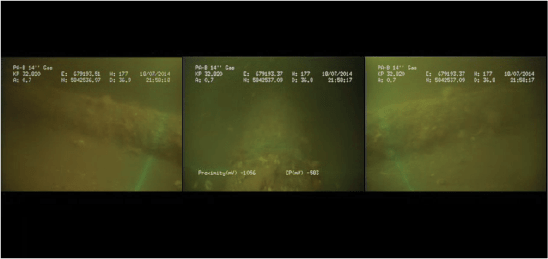 ROV Video port, center, starboard combined view
Corrosion Rate (CR) Assessment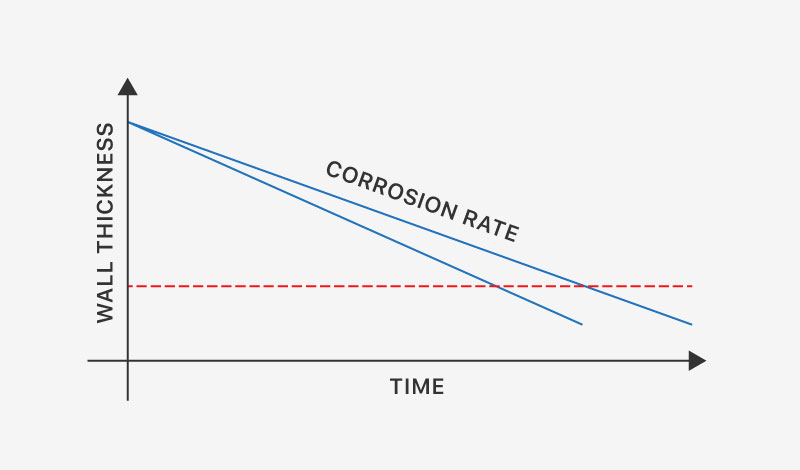 Corrosion Loop
Equipment
Piping
Intelligent PIG
Probe
Coupon
Theoretical
External
Sensitivity
Overall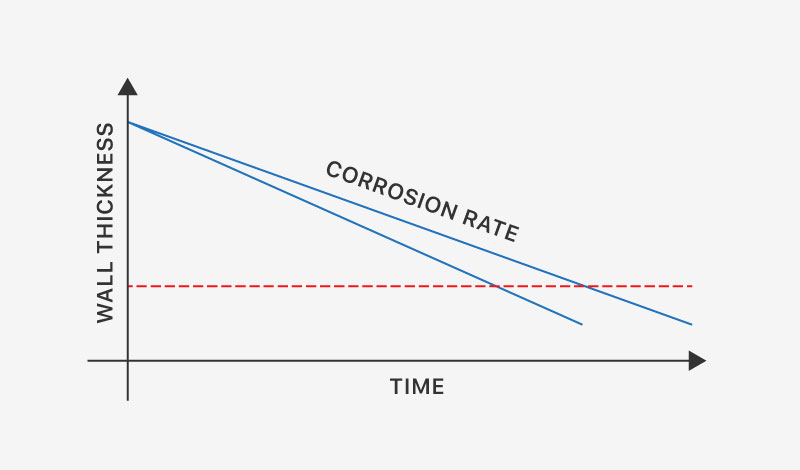 Corrosion Barrier Management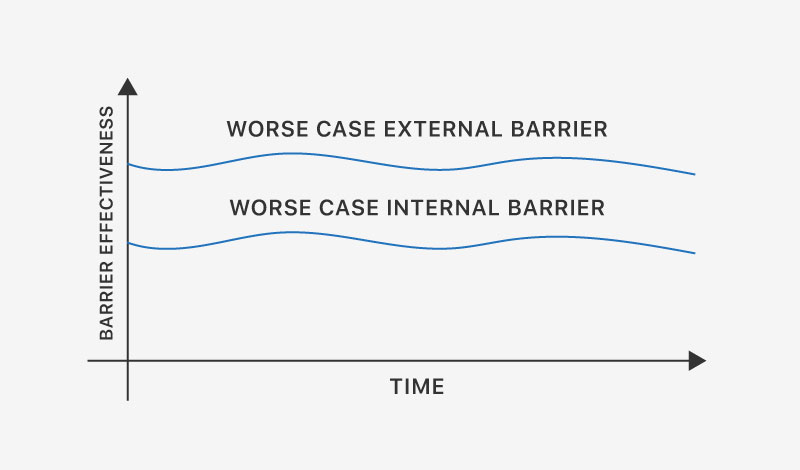 Material Selection
Corrosion Allowance (optional)
Biocide Effectiveness
Chemical Inhibition
Cathodic Protection

– Impressed Current
– Sacrificial Anode

Work Order Interface

– Monitor Preventative Maintenance
– Monitor Corrective Maintenance
– Raise Work Order Notifications
– Update PM Schedules
– Activity Status Updates
– Keep Engineers Informed

Graphically display the status of the barriers on drawings

– Dynamic Corrosion Loops
– Highlight Pipelines
– Highlight Equipment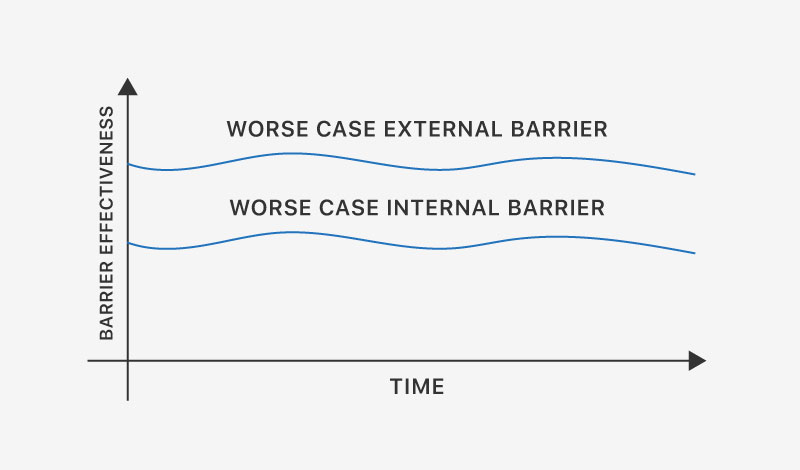 Integrity Operating Window Management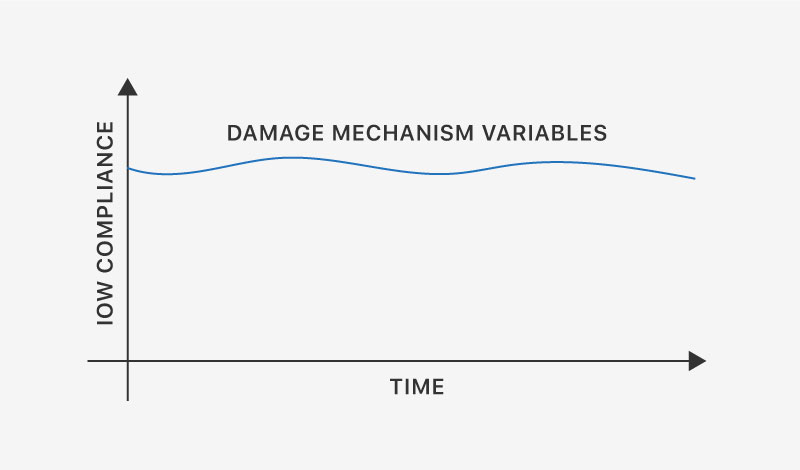 Damage Mechanism

– Tied to Corrosion Loops
– Tied to Pipelines
– Tied to Equipment
– Variables Monitoring

Interfaces

– Lab Information Management
– PI
– Work Order Management

Graphic Integrity Operating Windows

– Dashboards
– Dynamic Drawings (Highlight Corrosion Loops, Pipelines, and Equipment)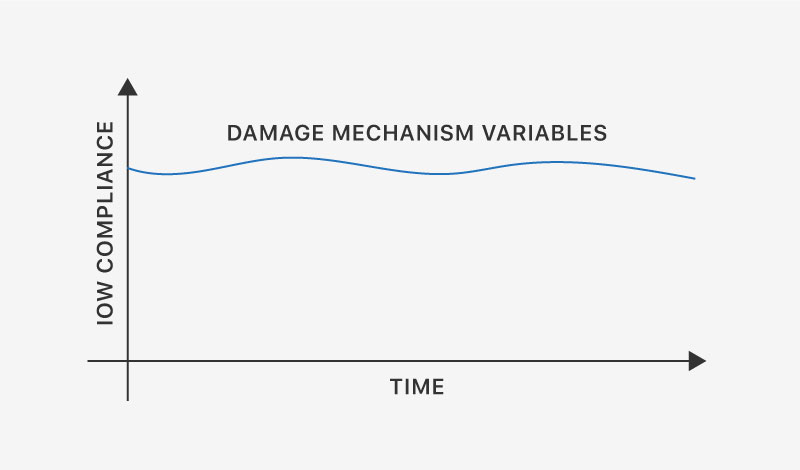 Tablet Applications (iOS/Android)
Field Inspection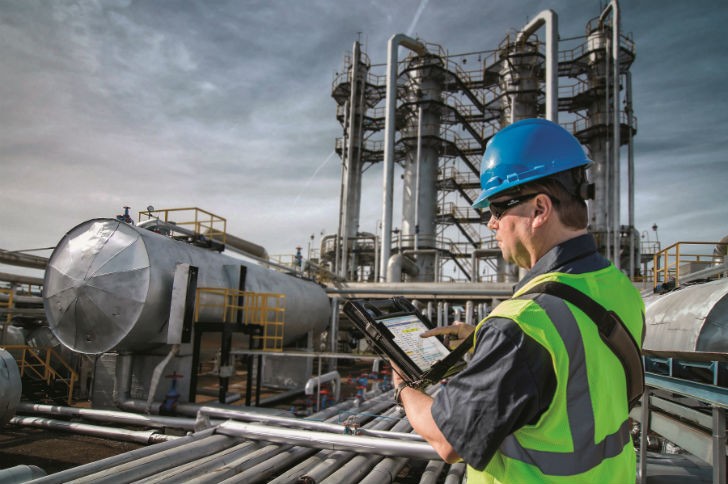 General Visual Inspection
UT Inspection
Piping Inspection
Equipment Inspection
Structural Inspection
Detailed Underwater Inspection (Tablet is not submersible)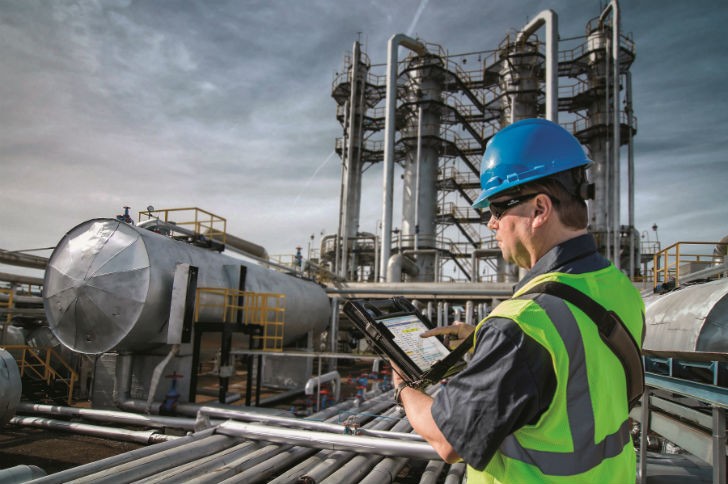 Pipeline Field Data Collection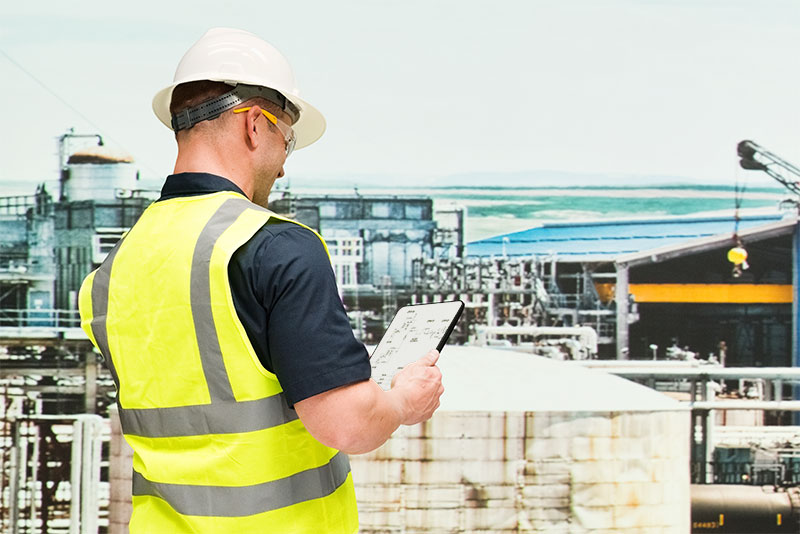 Routine Pigging
DCVG Data
Venting
Launcher/Receiver Maintenance
Block Valve Maintenance
Right of Way Inspection
Near Shore Survey
Earth Movement Survey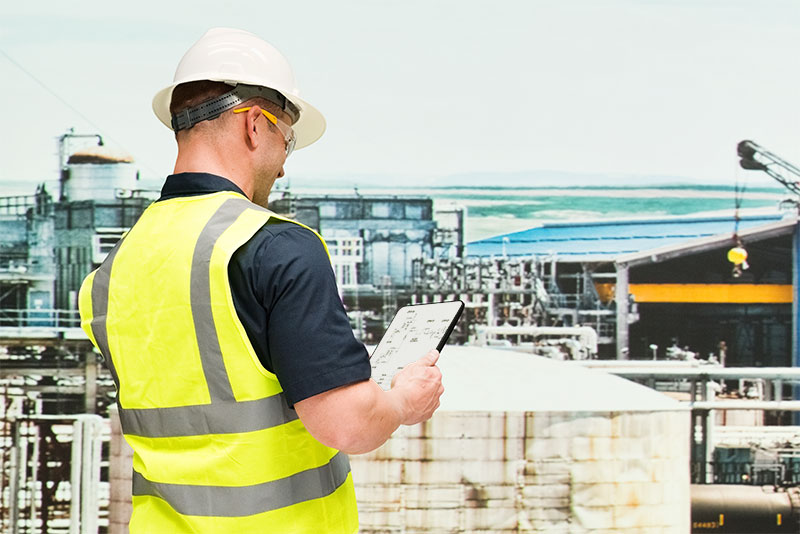 Seamless i.AIM® Interface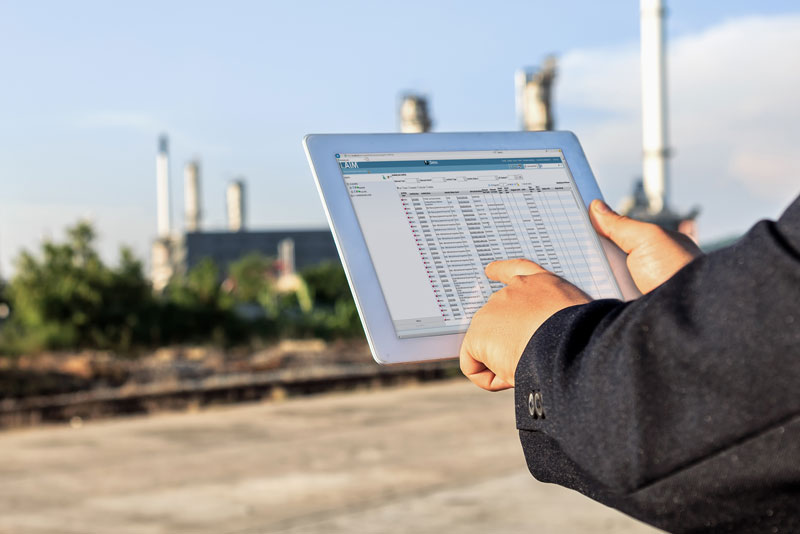 Two-way Data Synchronization
Works at Remote Sites
Online and Offline Mode
Downloaded Packages

– Drawings
– Documents
– Photographs
– Work Packs

Reduces Reporting Latency
High Data Availability
Reduces Paperwork
Onsite Data Validation
Improves Data Accuracy
Photos and Video Capturing
Data Location Tagging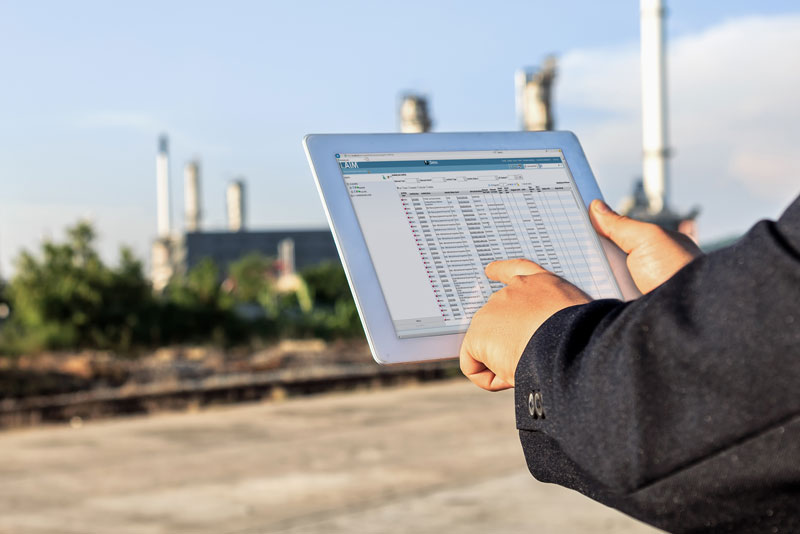 Tablet Benefits
Application for IOS and Android to perform field inspection allows the data synchronized back to the server to be fast and high quality. Work packs specific to the scope of work are created in the main system which include the forms, past issues, photos and relevant drawings. The application allows for offline mode which is useful when the work is being carried out in remote locations with no internet connection and is particularly useful when turnaround inspection requires fast and accurate reporting to help build the final turnaround scope. Benefits of tablet utilization include time savings, cost efficiency, seamless i.AIM interface, better data quality and portability/accessibility from anywhere.
Services
Services and support are available for the implementation and support of i.AIM® as well as the improvement of the Asset Integrity Management process for your company – ensuring maximum return on AIMS investment.
See how Primalux i.AIM® can benefit your business.
Download our free brochure.